I keep forgetting to send Chaz an update for the website. I sold "Lilies" last month and need to have (Privately Owned) added to the posting. Also, for some reason I have been misspelling Lilies using Lilys instead so please repair my mistake.




There are several tiny things that need correcting when Chaz has time. In several cases (Privately Owned) has been posted as "Privately Owned" or (Privately Held). I think it looks better when everything is consistent.




I received your Annual Review/Happy New Year card. Love Cecil's pic. You should be receiving mine soon. 




 Mayflower List & Info »»»



1 John Alden
2 Isaac and Mary (Norris) Allerton, and children Bartholomew, Remember, and Mary
3 John Allerton
4 John and Eleanor Billington, and sons John and Francis.
5 William and Dorothy (May) Bradford
6 William and Mary Brewster, and children Love and Wrestling
7 Richard Britteridge
8 Peter Browne
9 William Butten
10 Robert Carter
11 John and Katherine (White) Carver
12 James and Mrs. Chilton, and daughter Mary
13 Richard Clarke
14 Francis Cooke and son John
15 Humility Cooper
16 John Crackstone and son John
17 Edward Doty
18 Francis and Sarah Eaton, and son Samuel
19 Thomas English
20 Moses Fletcher
21 Edward and Mrs. Fuller, and son Samuel
22 Samuel Fuller
23 Richard Gardiner
24 John Goodman
25 William Holbeck
26 John Hooke
27 Stephen and Elizabeth (Fisher) Hopkins and children Constance, Giles and Damaris; son Oceanus was born during the voyage.
28 John Howland
29 John Langmore
30 William Latham
31 Edward Leister
32 Edmund Margesson
33 Christopher and Mary (Prower) Martin
34 Desire Minter
35 Ellen, Jasper, Richard, and Mary More
36 William and Alice Mullins and children Priscilla and Joseph
37 Degory Priest
38 Solomon Prower
39 John and Alice Rigsdale
40 Thomas Rogers and son Joseph
41 Henry Samson
42 George Soule
43 Myles and Rose Standish
44 Elias Story
45 Edward Thompson
46 Edward and Agnes (Cooper) Tilley
47 John and Joan (Hurst) Tilley and daughter Elizabeth
48 Thomas and Mrs. Tinker, and a son
49 William Trevore
50 John Turner, and two sons
51 Richard Warren
52 William and Susanna (Jackson) White, and son Resolved (son Peregrine was born shipboard in Provincetown Harbor after arrival).
53 Roger Wilder
54 Thomas Williams
55 Edward and Elizabeth (Barker) Winslow
56 Gilbert Winslow
57 "Mr. Ely"
58 Dorothy (John Carver's maidservant)





Mealybug Treatment & Chemicals:
Ortho:
That cottony coating is good protection against many sprays. There are two ways to get around it. One is to use a systemic bug control. Ortho® Rose & Flower Insect Killer Ready-To-Use and Ortho® Flower, Fruit & Vegetable Insect Killer are absorbed and held in the plant leaves and protect for up to 4 weeks. When the mealybugs feed on the plant, it kills them. Another way is to smother them with an oil spray, such as Ortho® Fruit Tree Spray. Check the label to make sure your plant is listed and always follow label directions for use.


The Spruce:
A number of stronger insecticides are approved for use against mealybugs, as well as beneficial insects such as beetles (Cryptolaemus montrouzieri) and parasitic wasps (Leptomastix dactylopii). However, stronger pesticides can cause a danger to pets and humans, and few indoor gardeners are keen on releasing beetles and wasps in their homes. These biological controls may be better suited to greenhouse cultivation.


Missouri Botanical:
5. Use insecticidal soap or superior horticulture oil sprays. If above methods fail to reduce mealybug populations to acceptable levels, use insecticidal soap sprays or superior horticultural oil spray following label directions carefully to avoid damage to sensitive plants and beneficial insects. If possible, treat when crawlers are present. Mealybugs hide under leaves and in crotches, so be sure spraying is thorough. Repeat application as necessary in accordance with label instructions.. Use chemical insecticides. Acephate (Orthene), bifenthrin, and pyrethrins are effective against mealybugs. Follow label directions carefully.


UC says:
Products containing the systemic insecticide dinotefuran may reduce mealybug numbers on some landscape plants, and plant spikes or granules containing the related insecticide imidacloprid may reduce mealybug crawler numbers on houseplants. These neonicotinoid products are less reliable against mealybugs than against other piercing-sucking insects in many situations. Their use should be avoided when possible, especially on flowering plants, because of potential negative impacts on natural enemies and pollinators. 

Other insecticides, including pyrethroids, are also labeled for some situations but may not be much more effective than soaps and oils and can be devastating to natural enemies. Be aware that none of the available insecticides will likely provide complete control of all individuals, and that you will need to monitor and treat again as needed. When infestations become severe, consider discarding houseplants rather than repeatedly treating them with insecticides. On outdoor plants, cultural practices and biological control should be adequate for suppressing mealybugs in most situations.

email filters:
http://mailboxes.ichaz.com/?

link for fixing future email probs »»»»»»»»»»»»»»»

•»•»•»
Sell Bikes:
https://www.rumbleon.com/

•»•»•»
Ordered 8/4: "PurZanthin™ ULTRA - Special Offer (PZUSP94)" • • • only $19.95 !
Order Type: 1 bottle (1 month supply)800-627-9721 About Us |
Return Policy 365 Day Return Policy USA Flag
ORDER RECEIPT Date: 08/04/2018 8:14:47 AM Order ID: #9709388
Order Status: Processed Payment Method: Credit Card
Delivery Method: Ground Print Receipt Email
Customer Care View All Products Stop Aging Now
ATTN: Returns Department 1353 Baker Ct, Suite 125 Lexington, KY 40511
Questions: customercare@stopagingnow.com www.StopAgingNow.com
https://www.stopagingnow.com
PurZanthin™ ULTRA - Special Offer (PZUSP94) Order Type: 1 bottle (1 month supply) $19.95


A place called Bathfitter.com
can replace tub shower walls w/ new panels right over the old

`¡™£¢∞§¶•ªº–≠
œ∑´®†¥¨ˆøπ"'«
åß∂ƒ©˙∆˚¬…æ
Ω≈ç√∫˜µ≤≥÷
caps:
`⁄€‹›fifl‡°·'—±
Œ"´‰ˇÁ¨ˆØ∏"'»
ÅÍÎÏ˝ÓÔÒÚÆ
¸˛Ç◊ı˜Â¯˘¿



. 




Biz Acct 1410039148 • 16-79K






Yelp Activity
Restaurants:

Shiki Bistro 825 Laurel St. (650) 593-2275
Open 10 - 9 except 2:30 - 4:30 on weekdays

Rolls we liked: Alaska Roll California Roll [w/real Crab] Rainbow
Dragon Snow Dragon Lion King Veggie & Shrimp Tempura






654-1212
~~~~~~~~~~~~~~~~~~~~~~~~~~~~~~~~~~~~~~

Also: Seiya Restaurant » » Recomended by Next Door Closed Mon
4+ on Google reviews Sushi Restaurant with a bar, patio seats
Address: 741 Laurel St, San Carlos, CA 94070 Phone:(650) 508-8888


~~~~~~~~~~~~~~~~~~~~~
≈ Reviewed On Ch 9's √ Please ≈
Mex Food in SF - The Little Chihuahua
4123 25th @ Castro
292 Divisadero
581 Valencia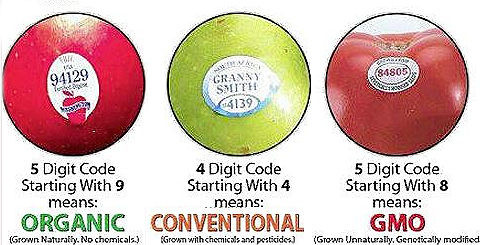 ~~~~~~~~~~~~~~~~~~~~
The tracking details for these items are as follows:    775956929487  For shipping status on these items: 
   https://checkout.shopify.com/2461141/checkouts/5d24b60aacf09ffcabf531ed587dc0e0/thank_you_token?key=348be58b77b4ac2770712fb100fd8289 
 Please allow some time for the status


Misc Info for the memory impaired!!

H Aid Batt#312

PRINTERS

DOWNSTAIRS ... HP ENVY 4500 ... HP CARTRIDGE 61
UPSTAIRS ...[older] CANNON MX860 ... 220 & 221
[newer] MX922 CANNON 250 & 251

Customers to call soon:

call: • 2NE • Lisa Davidson
820 Mediterranean Lane RC
C 415-518-4472 - L 622-4155 Uprt open gate: #0717
[6mo schedule] Q120

call: • 2NE • John Sullivan
724 Tamarack Avenue SC
Yam Gnd 776 1394 was $95
left @ 3¢# 6 mo
sullivan.johnd@gmail.com

Call Mercedes Silva
1124 Ramblewood Way SM
Fix Bench 4 Church 345 8333

Setup a message filter in your web panel to move anything with the word 'science' in the 'FROM'.
Set up the message filter here:
https://panel.dreamhost.com/index.cgi?tree=mail.filters&

Select Edit from the Actions column for the email address you would like
to setup the message filter.


Lyme Herbs:
https://rawlsmd.com/health-articles/my-chronic-lyme-disease-journey?
utm_medium=content-marketing&utm_source=facebook&utm_campaign=chronic-lyme&utm_content=lyme-awareness

~~~~~~~~~~~~~~~~~~~~~~~~~~~~~~~~~~~~~~~~

http://www.medicalmedium.com/

http://www.wincalendar.com/January-Calendar/January-2016-Calendar.html

iTune responses:


Hi
The main thing is I'm not well right now, needing open heart surgery soon and then rotator cuff surgery before I can get back to work on the Piano Tuning career.
so right now getting more business from Yelp would be pointless but if you could repeat this offer at whatever the price in a year, I would be interested then!!
I'll put you on my calendar to send you a message next January in case you don't remember!
Thanks

----- Original Message -----
From: "Emily Kingston" <emily.kingston@op-consulting.net>
To:"Charles Hawley" <crh@ichaz.com>
Cc:
Sent:Thu, 9 Feb 2017 19:30:16 +0200
Subject:RE: Question for your services

Dear Charles,

I hope you are well.

I would like to follow up with you regarding your Yelp page optimization and kindly remind that tomorrow (February 10th) is the last day the discounted price of $147
will be valid for the report for your Yelp page optimization. If you have any questions at all, please let me know and I will be happy to assist.
If you are interested but just need some more time to go through the information, please let me know and I will extend the discount period for you.

The Yelp optimization report that I'm offering to prepare for you, is a document that I truly over deliver with - that's what the business owners I work with, say!

Most of the businesses start seeing results 2-3 weeks after implementing the changes that I document in the report, some start getting calls and enquiries as soon as just 1 week after making the changes.

I would be happy to also show you some examples of the pages I worked on – would you like to schedule a call? So we could go through them on Yelp right there.

In the report, I will also show you how to increase your business by up to 58%, without paid ads - that's real results that my customers are having!

Please let me know how you would like to proceed, I look forward to hear back from you.

Thank you and have a lovely day ahead.

Kindest regards,
Emily Kingston
Op-Consulting com
323-739-5677

From: Emily Kingston
Sent: Tuesday, February 7, 2017

Hello Charles,

Thank you for your email. I work on helping businesses get more clients directly from Yelp, without investing in their advertising or purchasing any paid features
(I do not work for Yelp). What I am suggesting is getting your page optimized perfectly so that your page shows up for more searches and you can get more clients
without monthly expenses on advertising or paid features – you can get all of this done by yourself, and for free.

I have analyzed your Yelp page and would like to suggest some modifications to your listing, which will help your business get more customers - without buying Yelp
ads or any of the add on features. The custom optimizations that I suggest for your page specifically, will allow your page to rank higher in the Yelp search results
(sometimes as high as next to the top paid ads), and will not take much time for you to implement. These small but essential changes make a dramatic difference
in the number of customers coming through your door, and picking up the phone to book or ask you questions.

Looking at your page - the two areas of your Yelp page that must be fixed in order for you to start getting more clients:

1. Your "About the Business" section - while it looks good for the reader, it is poorly optimized in the way Yelp's algoritms see it. This area is extremely important
for Yelp's search engine as it helps to determine where to place your business page amongst thousands of other relevant businesses (because Yelp is actually a
search engine – it needs to evaluate all the big data of business pages and when someone searches, immediately show the best matching results sorted on their
search results page – and the first page of results is where every business wants to be!). The three sections of this area (Specialties, History and Meet the Business Owner)
have different weight in terms of importance for Yelp's algorithms, and this must be taken into account when making changes to these areas. Additionally to getting
the right content in the right places, you need to have this content optimized for your target keywords which is one of the ways for letting the search engine know what
visitors to bring to your page – I would be happy to show you how to do that.

2. Another area of your page that looks good for the visitor, but not for Yelp's search engines algorithms – your photos. There's a certain number of photos that a
Yelp page needs to have for good results, and, if done well, photos can play a major role in how often and high your page is being shown to your potential customers.
Your photos need to be optimized correctly to show Yelp's algorithms that your page is relevant to search terms.

Your reviews – I will show you how to easily get more of your clients leave a positive review for you on your Yelp page, as well as how to help better reviews to be shown
higher on your page and help take out good reviews from the "not recommended" section.

I would be happy to provide you with detailed instructions on what exactly and how to edit/fix on your Yelp page – I will add screenshots of your page and will make it
as easy as possible for you to follow. You will be able to do it all yourself, and I would be happy to help if you need help. You should start seeing results within the first 2-3 weeks after these changes have been made.

For a limited time, I'm offering a 50% discount for businesses in San Jose area, and the price for the custom report with detailed instructions is only $147 for the
next couple of days. Just to compare, this is about 8 times cheaper if you were to get this service from Yelp's representatives. Please find the payment link below:

https://www.paypal.com/cgi-bin/webscr?cmd=_s-xclick&hosted_button_id=J8QLXU99UKG9Q

This is a one-time fee, there are no extra fees, no hidden fees, no future costs.

By making the changes I suggest, you will be much more visible on Yelp, and therefore will be getting more enquiries for your business without the need to pay
monthly for advertising or any other suggested Yelp's services (businesses I've worked with have been paying $375/month before with zero results).

I would like to stress that this is not some generic guidelines for creating a nice Yelp page (these you could easily find online) – I will provide you with information you
would not be able to find anywhere - it's specific and custom made for you, focusing on not only making your page look nice, but actually getting potential customers to your business.
This will be a custom detailed report with instructions made specifically for you, for optimizing your Yelp page.

I would also like to add that I have also analyzed the pages of your competitors, and I see that the majority of them do not have these areas done well either.
For you, this means that when you make these changes, your Yelp page will be shown to your potential customers more often, and higher on Yelp's search results – which means more business for you.

Please do not hesitate to ask any questions, I am just an email away. If you have specific questions and would like to discuss this further on the phone,
I would be happy to give you a call, please let me know what time would be suitable for you for a call (mornings work best for me). We could go through some of the Yelp pages I've worked on right on our conversation.

If all is clear and you would like to proceed, please let me know after you have made the payment and I will let you know when your report should be ready.

I look forward to hear back from you.

Thank you.

Kindest regards,
Emily Kingston
Op-Consulting com
323-739-5677

From: Charles Hawley [mailto:crh@ichaz.com]
Sent: Tuesday, February 7, 2017
To: Emily Kingston
Subject: Re: Question for your services
Hi Emily
what 2 areas need editing?
 

Email replies:

For Music teacher w/ 2 pianos:
Hi
I'm generally asking $150 for a tuning and I spend 2 hours.  If the piano
is way flat [not tuned for many years] it can take up to 3 hrs, & up to
$200.  For multi-instrument situations I can offer a 10% discount  So I'd
guess minimum $270  or at most $360

Thanks for the inquiry
If it's been tuned 2-5 years ago then 150 [takes me 2 hrs],
if it's decade/decades then 200+ [takes me 3+ hrs] 
All this depends on how flat the pitches have gone.

If there's notes not working right 
or additional issues, then 20 for each 15 min.
Chaz


Hi Emilee
& Thanks for writing!
Mar 17 & 22 @ 1:oo & later dates look good at this moment.
Estimate: it generally takes me a minimum of 2 and sometimes 3 hours or more
depending on how Flat & Out-of-tune = how many years since the last tuning. 
So that's $140-200. & I'll not charge over 200 even if it's more than 3 hours.

Chaz
p.s. Be sure to get similar detailed time estimates if you're shopping around for prices! 
Most tuners take 45 min to 90 min & can't do as careful a job as I can...
plus they make 100+ per hour compared to my 70. My tunings will be more stable & longer lasting!



Hi Alice
& Thanks for writing!
Mar 23, 24, eves & 28th afternoon & later dates look good at this moment.
Estimate: it generally takes me a minimum of 2 and sometimes 3 hours or more
depending on how Flat & Out-of-tune = how many years since the last tuning.
So that's $140-200. & I'll not charge over 200 even if it's more than 3 hours.

Chaz

p.s. Be sure to get similar detailed time estimates if you're shopping around for prices!
Most tuners take 45 min to 90 min & don't do as careful a job as I... 
plus most now make 100+ per hour compared to my 70. 
My tunings generally are way more stable & longer lasting!  
                    
                    
                                 
Hi Customer
I'm quoting $140 for basic tuning which should take 2 hours. 
If it's been decades since the last one, and the piano is way flat, a pitch-raise might take another half hour.
After a significant pitch raise [more than 10 cents], the piano will be somewhat unstable and should get a follow-up tuning 
in 4-9 months, then generally 12-24 months thereafter, depending on loudness of playing, and climate/environmental stresses
All other repairs/adjustments are also at the same rate, $70/hr, $35/half hr [even though they involve advanced skills].  
I often am able to fix sticky keys in just a few moments, depending on the cause. Repair of the cover  might take longer, 
will evaluate and explain it and get approval before doing anything.

Chaz 
Peninsula Motorsports 593-9000
990 Terminal Way San Carlos, CA 94070
Hours of Operation
Tuesday - Friday 9:00 a.m. - 6:00 p.m.
Saturday 9:00 a.m - 5:00 p.m.
Closed Sunday and Monday



SGI Meetings


~~~~~~~~~~~~~~~~~~~~~~~~~~~~~~~~~~~~~~~~~~~~~~~~~~~~~~~~~~~~~~~~~~~~~~~~~~~~~~~~~~~~~~~~~~~~~~~~~~~~~~~~~~~~~~~~~~~~~
Where To Go?» http://sf.funcheap.com

Shows/Sites on Richard Wolff [the Economist]
On FSTV called "Economic Update"

DemocracyAtWork.info
RDWolff.com

Videos on:
Patreon.com

We just finished upgrading the following sites to PHP 5.5:
a24-7mobilenotary.com alifeexperience.com alphanetdesign.com
babyboites.com blindfuryrocks.com cigargarage.com dbjones.co
doriswilliams.net dyslexiatutoring.us lavocedelvento.com mlpianist.com
peninsulatuner.com perma.cool relievestress.me threadsofchange.net wovenworld.us
Weight Loss Drink?

125 grams horseradish
3 lemons (wash away the pesticides: place in a container filled with water and 1 tablespoon of vinegar for 10 minutes)
3 tblsp honey

Put the horseradish into a blender and blend well.
Cut the lemons in slices (unpeeled), remove the lemon seeds and add to the blender.
Mix again till it's a nice, homogenous mixture.
Then, add the 3 tablespoons of honey and mix everything again.
Note: keep this mixture in a glass jar and store in fridge.
Directions: Drink 1 tsp. of this mixture, 2 times every day, for 3 weeks.